Musical Opportunities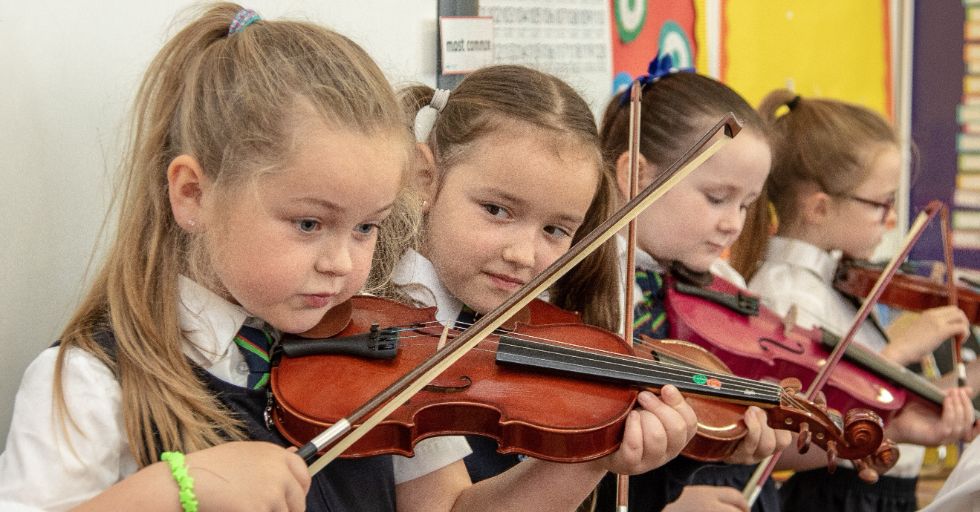 A specialist music teacher works with all classes on a weekly basis. During these classes, children enjoy playing a range of percussion accompaniments to songs they have learnt.

In addition, several classes in the school participate in Music Makes run by The Belfast School for Music. During these sessions, they learn and perform songs alongside other schools.

Key Stage One and Key Stage Two children get the opportunity to be part of the school choir. The choir performs regularly at school events, competitions and festivals. We are currently working in collaboration with Mercy Primary School and are the winners of the prestigious FISCA Choir of the Year Award.

Guitar, violin and piano tuition is available for pupils in Key Stage Two for a nominal charge.
Cliftonville Integrated Primary School, 93 Cliftonville Rd, Belfast BT14 6JQ Phone: 028 9035 1638